pRIORTIZE YOUR GAME And
FOCUS ON WHAT'S MOST IMPORTANT with The Most Accurate Data in the game 
Your golf lesson starts with you. We first assess your entire golf game using the Golf Blueprint Method. You will start out by playing 3-5 holes while your coach observes your game and takes notes. The goal is to prioritize your game to simplify your thoughts and give you only the most important things to work on.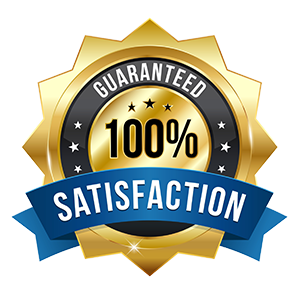 "Try Before You Decide"
#1 priority Guarantee
We guarantee you will Enjoy your Golf Blueprint and Learn your top priorities for playing your best golf.
You're either thrilled or you don't pay.
As a thank you for your time and effort, you get 2 hours of Golf And Practice and a free club fitting
Learn your #1 priority for playing your best golf in this 60 minute complete game analysis
Book Your Golf Blueprint Complete Game Analysis and get $200 in free bonuses. When you book today You get...
Golf Blueprint Complete Game Analysis & Action Plan ($200 Value)

Get started with a 60-minute fact-based complete game analysis.
With the help of your Golf Guru coach, you'll assess your game as it is today
and develop a clear action plan to help you reach your goals.
During your golf blueprint, you'll see all the factors that influence your game, and how they fit together.
you'll walk away with a clear understanding of the best ways to improve your game.
Because you'll need to practice and play with accurate feedback to measure your progress and get the most out of your golf blueprint. we are giving you 14 days - up to an hour a day free!
FREE BONUS: 14 Days "Lightning Fast" Simulator Golf OR Practice ($50/day Value)

Golf

Get clear and actionable feedback on every shot you hit.
After you finish 18 holes in just an hour, You can go home, grab a cold drink and relax as you reflect on your round - the ups and downs.
You'll gain a sense of confidence and clarity as you see exactly where you are losing shots and where you can improve.

Practice

Master your swing adjustments with confidence in your progress.
TrackMan gives you clear feedback on your ball flight while K-Coach ensures you practice with confidence
Know you are working on exactly what your game needs most and with actionable feedback you can't get on the driving range.
Normally we charge $100 per week for Unlimited Golf & Practice. Book your golf blueprint Today and get two weeks free
until end of day March 31st this package is available for $195 ($400 Value). Pay Only after you learn your #1 priority to improve in your golf blueprint
"Lessons have always taken a backseat to my game, but Aaron took all the data, simplified, focused on 2-3 changes that would get me the most return, and then helped me feel my way through to a better swing. All of the analytics, interpretation, and incorporation into my swing has given me new game potential. Thank you!"
John Johnson - 3/29/23
"I have been a once or twice a year golfer for 25 years and decided this year to play more frequently and regularly. Aaron was amazing - he helped me to move from super inconsistent contact and balls flying (or rolling) everywhere to a much more controlled, stable and consistent swing. I couldn't be more pleased with the results - consistent contact, straighter shots and distance I have not experienced before. My first round after lessons with Aaron was a blast and had me wanting to play another round right away. Golf Guru has the staff, technology and teaching methodology to help me enjoy golf again. My lessons will continue!"
Jack Olson - 3/16/22
"I've wanted to take golf lessons ever since I retired 5 years ago and learn the proper fundamentals since I've never taken any lessons and only golfed every other weekend during the Michigan summer months. Well at 64 years old I finally took some and wished I would have done it sooner. I worked with instructors Aaron and Keith and have learned so much. My posture and swing from when I started my first lesson until now has improved enormously! They corrected my over rotation and over the top swing which had me spraying the ball all over the course. I was golfing in the high 90's and sometimes over 100. I now know when I hit a ball that isn't going towards the target, what I did to make it that happen and now can correct it on my own. I golfed 9 holes at twilight this last week and actually shot Par for the first time ever. A special thanks to Aaron for your exceptional analysis to the detail recorded on the Trackman and breaking down every inch of my swing. Looking forward to my last week of lessons left until next year, thanks Golf Guru!"
Ruben Flores - 3/1/22
"Signed up for their swing analysis at the beginning of the year. Aaron ran me through some routines and came up with a plan for improving my game. 4 lessons and a month later my swing is greatly improved. I'm longer and more consistent. Using his drills and practicing a couple times a week has really been effective. Their technology is top notch and provides instant feedback. Highly recommend!"
Tony Von Gusmann - 1/29/23
Play one of 216 championship caliber courses on
Trackman Simulator
Play 18 Holes
In as Little as 42 Minutes
If you play fast, you'll love Trackman Indoor golf. You can cruise through 18 holes as fast as you can hit each shot. There is no delay or load time. You can even set Auto-putt to speed things up further.
Subscribe for Updates & Get in Touch with A Coach