Your golf lesson starts with you. We first assess your entire golf game using the Golf Blueprint Method. You will start out by playing 3-5 holes while your coach observes your game and takes notes. The goal is to prioritize your game to simplify your thoughts and give you only the most important things to work on.
Hear from our 50+ 5 star reviews
"I would highly recommend Golf Guru if you're serious about improving your game. My swing coach is Aaron and after just 1 session with him I unlocked at least 10-20 yards more with nearly every club. More importantly he has helped me understand why my misses were pulling left. After 3 sessions I have hit straighter shots more than ever and I've been playing this game for nearly 20 years. Can't wait to work with Aaron at my next session. Again, highly recommend Golf Guru if you're ready to take your game to the next level."
Mike Howard - 1/5/23
"I would consider myself a beginner in golf when I started to work with Golf Guru. Since I started to work with Austin and Keith my game has drastically changed. Over the past 8 months my consistency and distance have greatly improved. I struggle with different aspects in my swing and Austin and Keith always had the answer to help me improve. They would work together to tailor a swing that would fit my abilities. My worst club was definitely my driver and to be honest I had not been able to hit it well over a year. Austin and Keith would always let me know to trust the process that with an improved swing I will be able to hit my driver. Trusting the process that has been laid out by Golf Guru I am now able to hit my driver over 250 yards. I cant Thank Austin and Keith enough for helping me through the process. I highly recommend working with Golf Guru."
Jon Prine - 12/11/22
After 4 lessons with Austin i have shaved 20 strokes off my game going from the mid 110s to the mid 90s. Only having been golfing for 5 months; seeing this kind of improvement has been insane. Would recommend Golf Guru to anyone looking to improve their golf game in a fun environment."
Nick Kilpatrick - 10/26/22
"I have had a great experience training with the coaches at golf guru! I have only been here for about a month and a half and my score has dropped from about an average of 90 to 78, I also got rid of my nasty slice and started to hit a little draw adding some distance to my game. Overall a great place with great coaches totally recommend them to anyone looking to take their golf game to the next level"
Jacob Crawford - 10/17/22
"Couldn't recommend Golf Guru enough! Austin is an incredible instructor and has improved my game tremendously over the past month. Prices are reasonable for the value you get and the studio is personal and well-equipped. Again, couldn't recommend enough!!"
Zach Taylor - 10/15/22
Start Building an efficient swing in this 60 minute complete Game Analysis Plus receive 2 free bonuses
$175 ($350 Value) Pay after you learn your #1 priority to improve in your golf blueprint
Save $175 - Limited Time Offer 
Only 9 Spots Left @ this Price
($200 Value) Golf Blueprint Complete Game Analysis & Action Plan

Get started with a 60-minute fact-based complete game analysis - with the help of a professional coach you'll assess your game as it is today and develop a clear action plan to help you reach your goals. During your golf blueprint you'll see how all the factors that influence your game fit together and clarify the best way to improve critical aspects of your game. Leave with confidence in your understanding of your game and the plan created to help you reach your goals.
Plus for a limited time we are throwing in these 2 bonuses!
FREE BONUS #1: ($75 Value) 1 Hour Lightning Fast Simulator round

Play 1 hour of indoor golf receiving clear and actionable feedback on every shot you hit. After you finish 18 holes in just an hour, You can go home, grab a cold drink and relax as you reflect on your round - the ups and downs - You'll gain a sense of clarity as you see exactly where you are losing shots and where you can improve.

FREE BONUS #2: ($75 Value) Two 30 Minute "Perfect Practice Sessions"

Master your swing adjustments with confidence in your progress with two 30-minute guided practice sessions giving you clear feedback from K-Coach biofeedback guidance and TrackMan. Practice with confidence knowing you are working on what your game needs most and with actionable feedback you can't get on the driving range.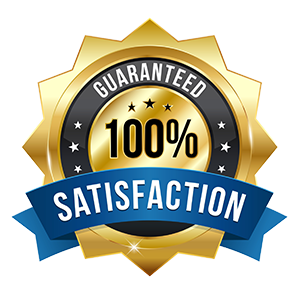 Either you learn the most important fundaments for your game or you don't pay a dime.
Lesson Memberships
save money and accelerate your learning
Play one of 210 championship caliber courses on
Trackman Simulator
Play 18 Holes
In as Little as 42 Minutes
If you're a fast player, you'll love Trackman Indoor golf. You can cruise through 18 holes as fast as you can hit each shot. There is no delay or load time. You can even set Auto-putt to speed things up further.
Get Started
today with Our Golf Blueprint INtroductory lesson!
Don't Wait
Spots Are Limited
With only 3 coaches, we can only take on so many new students. Schedule your time today!
Subscribe for Updates & Get in Touch with A Coach